So, yeah, it's cold. But I'm not complaining. Here in NYC, it's just kind of a normal cold, not crazy cold, and certainly not Polar Vortex cold like it is in some parts of the USA and Canada right now. If you're caught up in that, I hope you're staying safe indoors as much as possible, and covering every part of your body when outdoors. Put a couple blankets in the car, too. You just never know when you might need some extra protection. Frostbite is no joke, friends...
As for me, well, I've been spending these chilly days making soup, wearing sweaters, writing songs, and hey -- sometimes even performing them in PUBLIC!
Especially excited for a handful of shows with my friend and collaborator JOE IADANZA coming up FAST -- this Friday at my old favorite haunt The Turning Point and next month in MA, VT, and CT. If you haven't seen us together, well, it's really pretty special.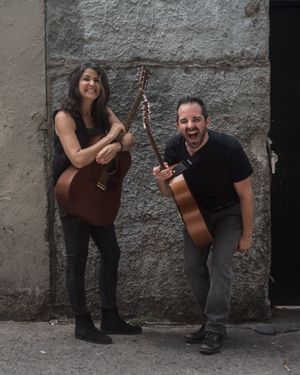 Here's a little taste:
https://youtu.be/eNOKiYNRDoY
Joe and I expect to be doing a whole bunch of shows together in the latter part of 2019 and into 2020, but here's the short-term forecast. Get your tix ASAP, since these rooms have limited seating:
Friday, February 1:  The Turning Point, Piermont NY (with JOE IADANZA) 
Saturday, February 2:  Twelve Moons Coffeehouse, Salisbury CT  
Saturday, February 9:  Hudson Valley Folk Guild Rock Tavern Chapter, Rock Tavern NY 
Friday, March 22:  The Hearing Room, Lowell MA (with JOE IADANZA)
Saturday, March 23:  Stage 33 Live, Bellows Falls VT (with JOE IADANZA)
Sunday, March 24:  Sounding Board Too at Winding Trails, Farmington CT (with JOE IADANZA)
Soon, I'll be preparing a new Concert Window show, since the last one was so much fun, that you can view from absolutely anywhere. Also, since I've been writing quite a bit, I hope to post a few new song vids at my Facebook page very soon. Keep up with that by "liking" and "following" here:
https://www.facebook.com/CarolannSolebello/
Until we meet again, friends, I wish you light, warmth, and buckets of love to share with dear ones and strangers. May we learn to see only the goodness in each other, always.
Namaste,  
Carolann