Hello, friends!
It is my sincerest hope that this note finds you and your loved ones safe and well. 
The world is turning at a dizzying pace, it seems. Terrible things are happening. But good things are happening, too. Here in Brooklyn, it is quieter than ever. Life is slower. I spend more time with the people I love best. We get up early. We eat together. We play together. We talk. We sing. We get silly. We don't rush anything. Some days, I struggle, but overall, I am grateful. Deeply grateful.
Everything around us has changed and keeps changing on a daily, sometimes hourly, basis. It's hard to plan beyond the immediate present, but I figure while I strive to remain present in the immediate, I may as well make music.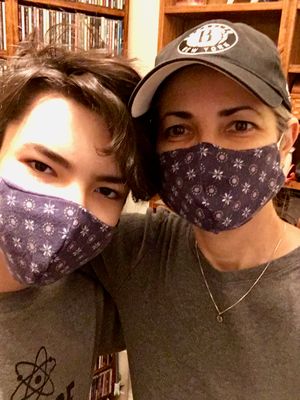 Here are a few of the projects keeping my musical self intact at present:
Thanks for sticking with me and the music through all this. I hope we'll meet again in person before too long, but until we do, stay safe, stay healthy, and stay present. You are not alone.
Much love,
Carolann