Happy New Year! I can still say that, right? It's still January, and I'm still constantly writing (or typing) the wrong year... In any case, if you're reading this, I wish you only good things in 2023 -- light, health, love, and a deeper appreciation of all that is beautiful. 
Honestly, that's pretty much what I'm wishing for myself this year. As I concern myself with the daily business of living, I seek to stay focused on each task or feeling or interaction -- sending an email, having a conversation, cooking a meal, practicing yoga, performing a song -- with intention and presence.
And I've recently said YES to something new and scary, yet deeply familiar to me. Long ago, before I embraced the life of a performing songwriter, I performed on stages across the country as an actor. In recent months, I've returned to the craft, but on film this time. Since September, I've said YES to background acting work on three different TV series and a lead role in a student film. It's been great fun so far and has proven to be a really excellent way to do something I love and make a little money right here in NYC when I'm not on tour. Watch this space for details on when those episodes will air...
And speaking of touring -- I've got a little of that coming up soon -- both solo and with NO FUSS AND FEATHERS -- and hope to be adding more shows both near and far very soon! Check it out... 
Two concert-length SOLO appearances: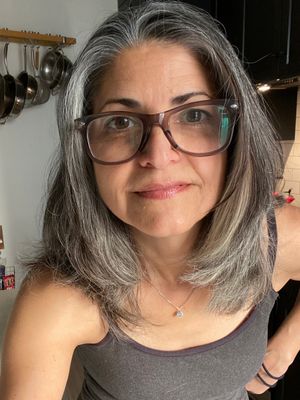 Friday, February 3 at 7PM
Dorn Space, Gloversville NY  
COSBY GIBSON opens!
Saturday, February 4 at 7:30PM  
Cafe Veritas, Rochester NY  
Opener TBD
...and a whole bunch of shows with NO FUSS AND FEATHERS:
Friday, March 10 at 8PM 
Betty's Joint, Asheville NC
More details about concert venue and RSVP info TBD
Saturday, March 11 at 8PM
Moore Music in the House, Rockville MD
Full concert at the home of friends who were among the first to embrace NFF's zany and sublime style
Sunday, March 12 at 4PM
Muses at the Ice House, Bethlehem PA
After multiple cancellations, it's finally happening... NFF headlines a stellar festival bill including GRACE MORRISON, CHRISTINE HAVRILLA, BRITTANY ANN TRANBAUGH, and RACHEL MARIE!
Friday, March 17 at 7:30PM
The Troubadour, Morristown NJ
NFF returns to THE TROUBADOUR for the first time since 2018! GLEN COLEMAN opens.
Please note that performance calendars are subject to last-minute additions and subtractions, so be sure to check the SHOWS page for the latest on these and all upcoming concerts.   
If you don't see *your* hometown on my list of shows, well, why not ask me to come and play? I play house/backyard concerts, church basement concerts, bar concerts, coffeehouse concerts, garden concerts... basically, you provide the space and some listeners and I'll play. Send me a note about it HERE to make it happen.   
Until we meet again, here's to good health, good fun, great music, and   
Peace,   
Carolann