Hello, friends ~
June is tapping at my door, and I'm not ready yet! Seems she's got a big Midwestern adventure planned for me…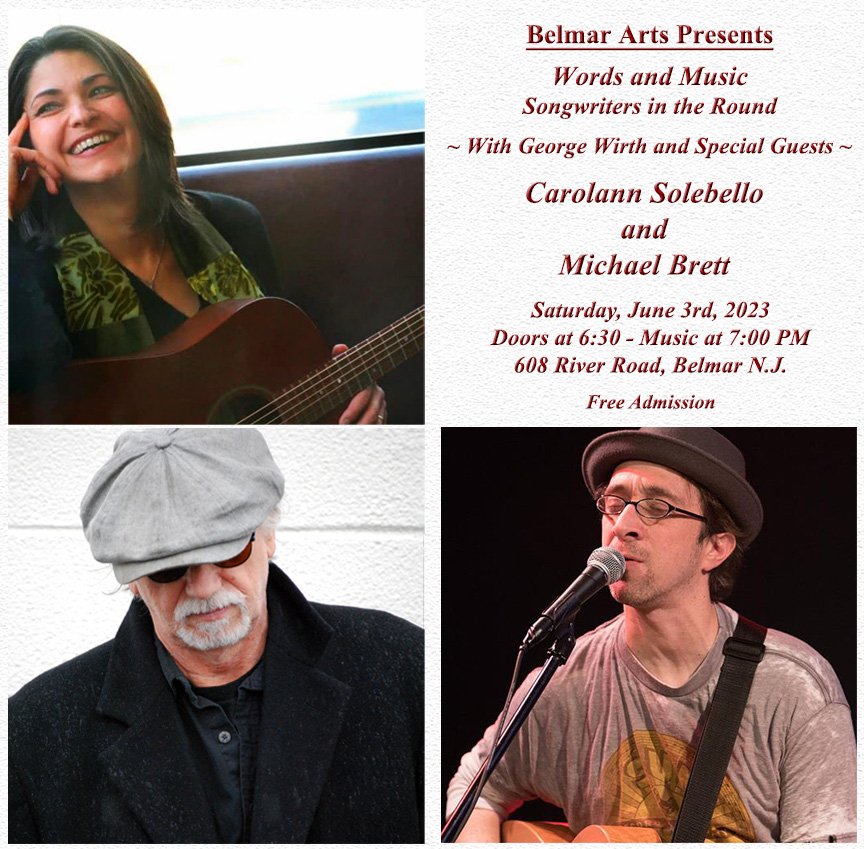 But before that happens, I'm heading to the Jersey shore on Saturday, June 3rd, to join my friend George Wirth for the season finale of his Words and Music Songwriter Series at the Belmar Arts Center. Being onstage with George is always a joy, and the support he and his wife Brenda have given me for more years than I can count fills my heart with gratitude. Join us for a very special and TOTALLY ACOUSTIC evening of song if you're in the neighborhood.
And if you're in another neighborhood – say, Davenport IA, Unionville MO, Manhattan KS, or Kansas City MO – maybe you can join me on my big Midwestern adventure… Here's where you can find me next week: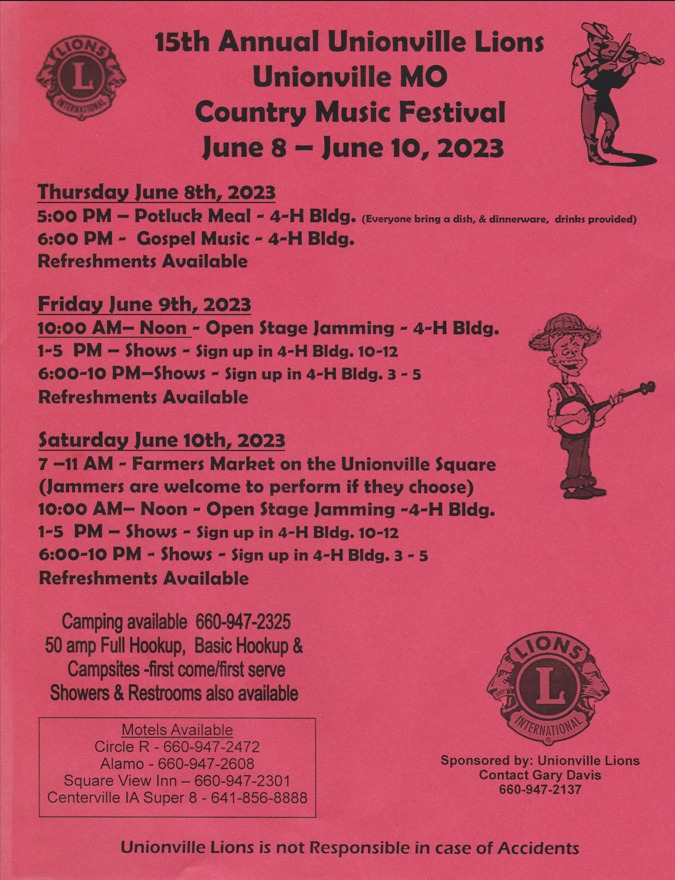 Thursday, June 8th at 8PM
Bootleg Hill Honey Meads, Davenport IA
Hey, it's just an open mic, but it's at a cool place in a really groovy town, so I figure why not pop in and make a few friends, right? Come keep me company and I'll buy you a mug of mead…
Friday, June 9th at 6PM
Unionville Lions Country Music Festival, Unionville MO
It will be my pleasure to play a few tunes at this annual festival of old-time and country music. Music lasts all weekend!
Saturday, June 10th at 7PM
Lakeside Music, Manhattan KS
Please contact Dani at dani@ksu.edu or 785-313-7112 for information and reservations. Two sets.
Sunday, June 11th at 6:30PM
Labyrinth House Concerts, Kansas City MO
Please contact Howard at hddolginoff@gmail.com or 561-632-8789 for information and reservations. Two sets.
Please note that performance calendars are subject to last-minute additions and subtractions, so be sure to check the SHOWS page for the latest on these and all upcoming concerts.   
If you don't see *your* neighborhood on my list of shows, well, why not ask me to come and play there? I play house/backyard concerts, church basement concerts, bar concerts, coffeehouse concerts, garden concerts... basically, you provide the space and some listeners and I'll play. Send me a note about it HERE to make it happen. I'm all geared up and ready to travel again, so let's do this thing!  
Until I get to your neighborhood, may you enjoy good health, good fun, great music, and   
Peace,   
Carolann   
https://www.facebook.com/csolebello