...and suddenly, it's Summer!
Things are heating up in more than one way, it seems. I had the privilege of kicking off the new season with my first indoor concert in what seems like forever in front of a LIVE (and vaccinated) audience, and it was positively exhilarating! How wonderful to STAND and SING for other humans without fear of infection or slow internet...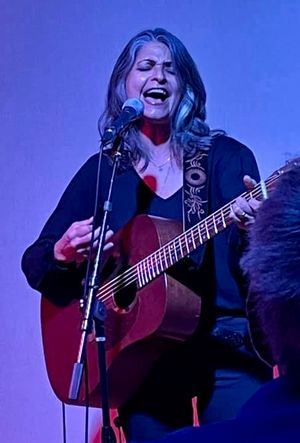 Grateful that there will be more of that in the coming months, in manageable doses. Here's what's up in June:
Details and ticket links for ALL shows HERE 
And if you're so inclined, I invite you to follow my Instagram feed and subscribe to my YouTube channel... both are FREE and keep the Facebook algorithm from coming between us. I've even created a playlist of my weekly contributions to the ongoing RealWomenRealSongs project on my channel. Check out all 22 songs (and counting) HERE.
Thank you, as always, for sticking with me on this journey. Stay safe, stay strong, and get vaccinated so I can see you out there in the world somewhere, sooooon... 
With love and respect, 
Carolann
Photo by Terrie Moseder.